Choosing a DJ for your big day is no small decision.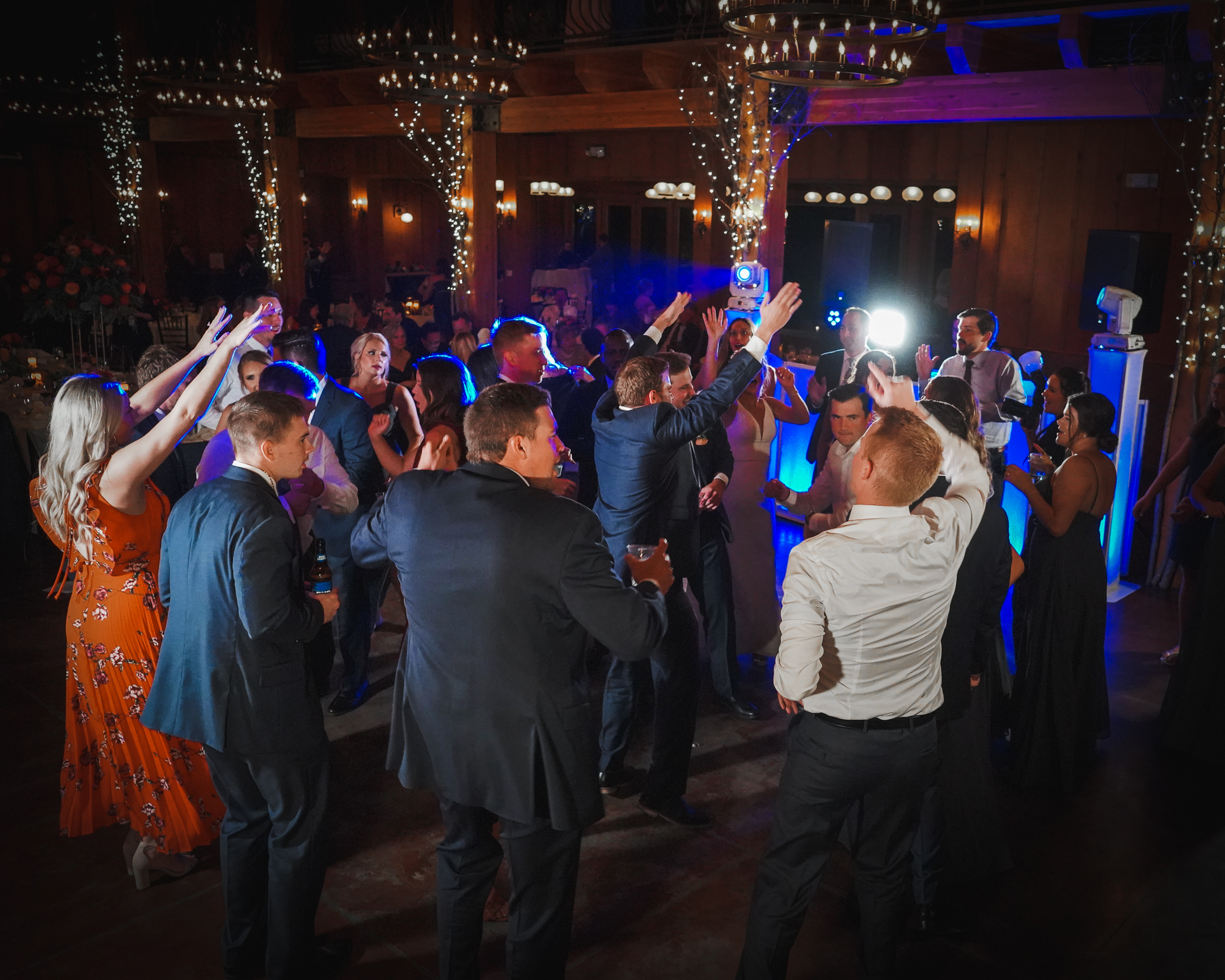 Our DJs ensure that your Wedding Day is stress-free, enjoyable, and exciting.
With over 10 years in the industry, we know how to put on a show that centers around you and the people you love.
We have done weddings that are big and small, during day or night, and at various venues in the greater St. Louis area.
Our DJs know that you and your family and friends are the stars of the show on your Wedding Day, and we tailor your experience to reflect that. We listen to your preferences, follow your schedule, and execute the reception to perfection.
Your music preferences are extremely important to us, and we strive to provide the best sound possible for your special day.
From ceremony and cocktail hour, through dinner and dancing, we provide a wide-range of music selection for you and your guests.
You can choose from one of our many Spotify playlists, give us strict do and don't play suggestions list, and collaborate with us to create something unique that you and your party will remember forever.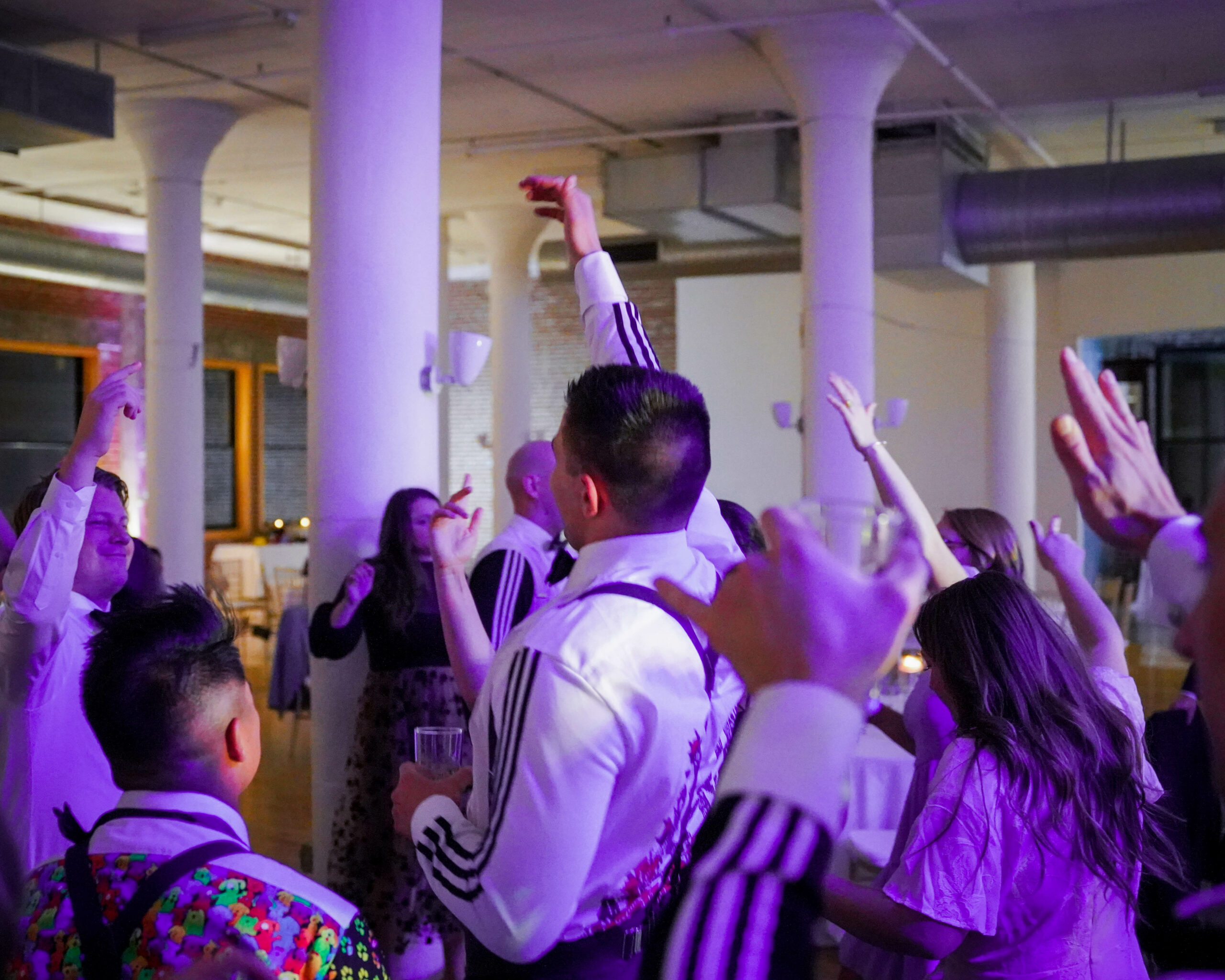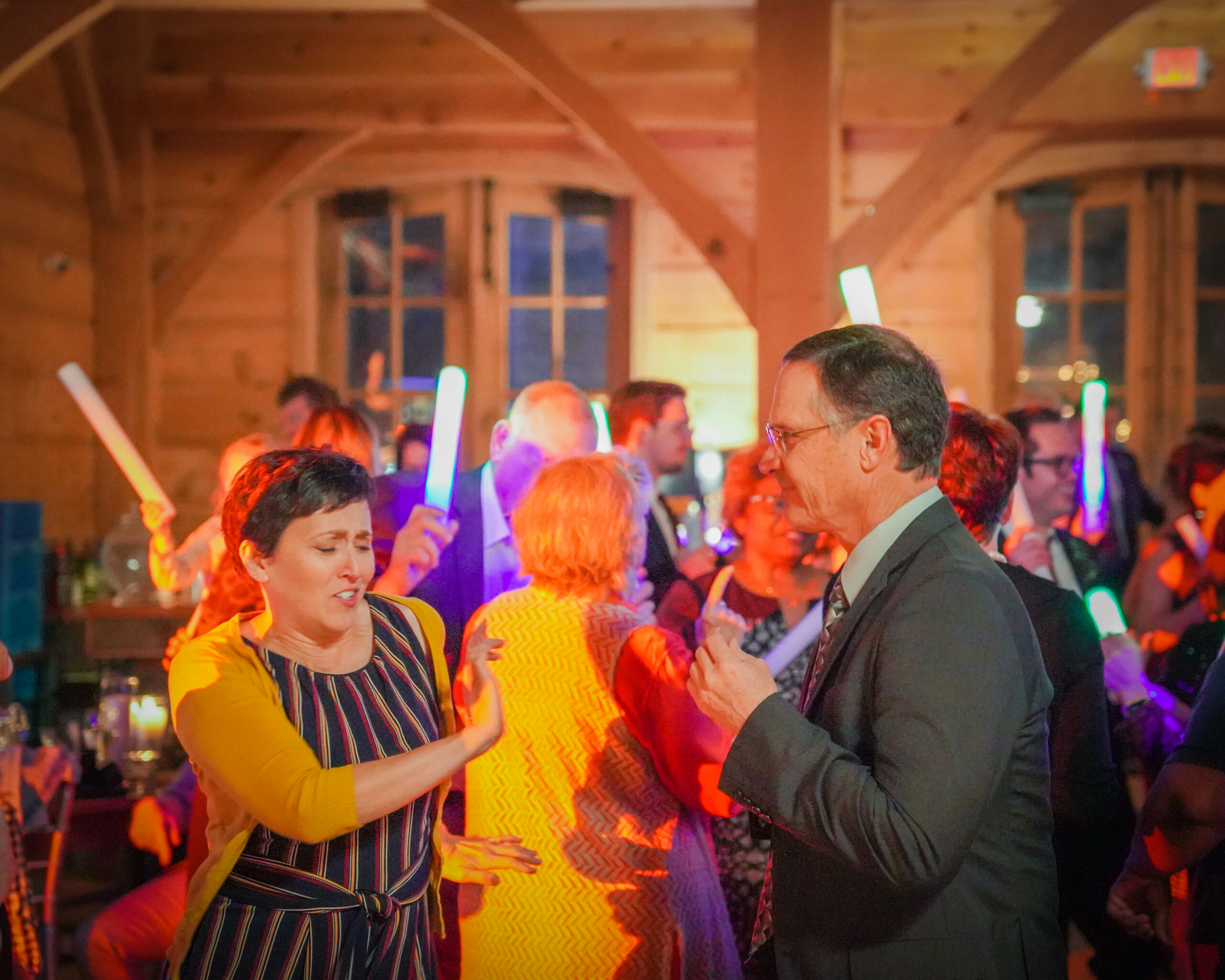 Our DJs and Production Managers are efficient, professional, and charismatic.
We arrive early to test sound, lights, and ensure equipment and audio are set-up exactly how you want them to be.
We dress for the occasion, provide enthusiasm and clarity as emcees, and elevate the energy on the dance floor.
We will work together with you, your planners, and the venue to ensure that your big day goes on as smoothly as possible.
Leading up to your wedding day, we will help plan the flow of your event to a tee with you ceremony through reception, and make sure your timeline is executed how you see fit.
If you have timeline questions, please send us a message or visit our suggested timelines page.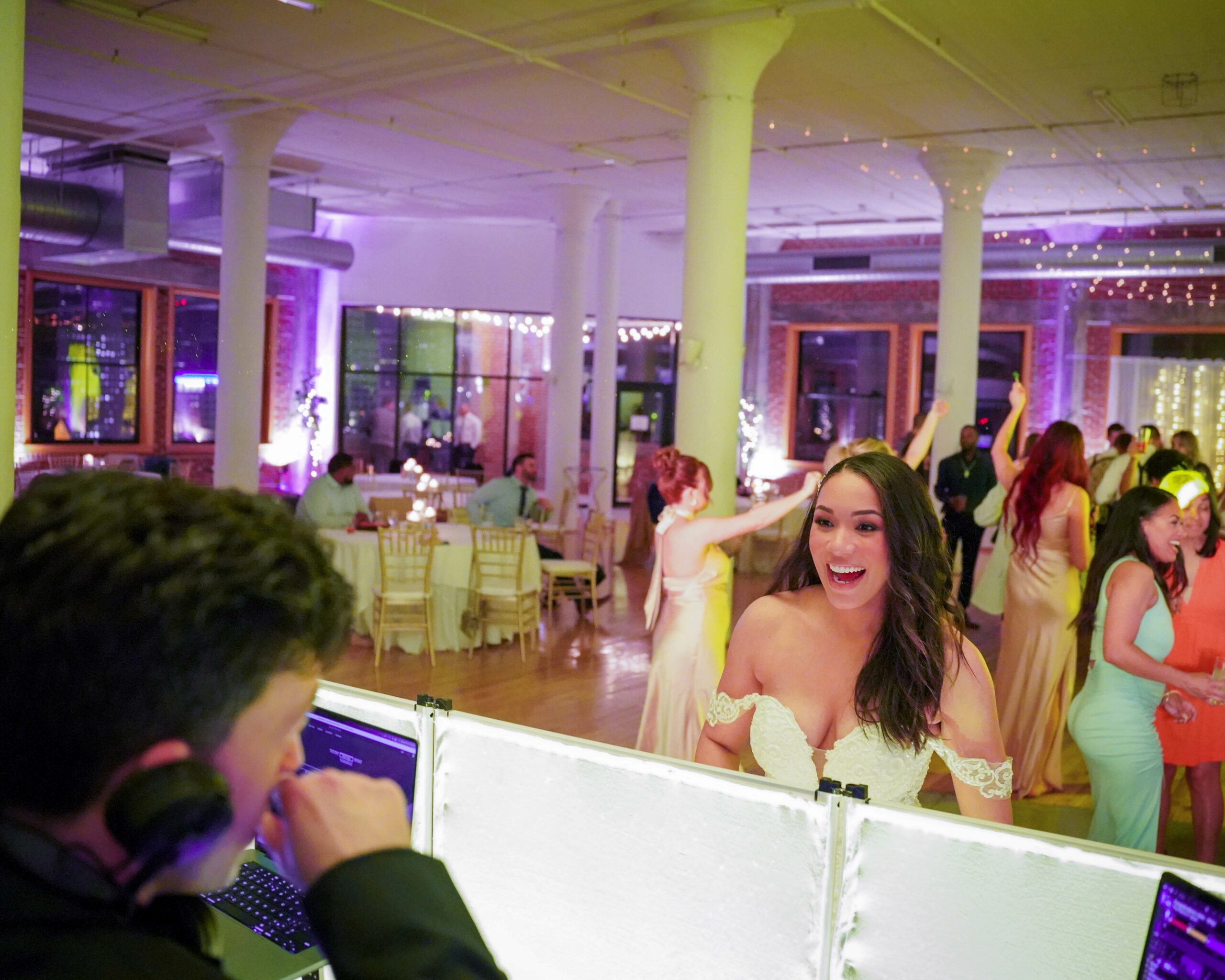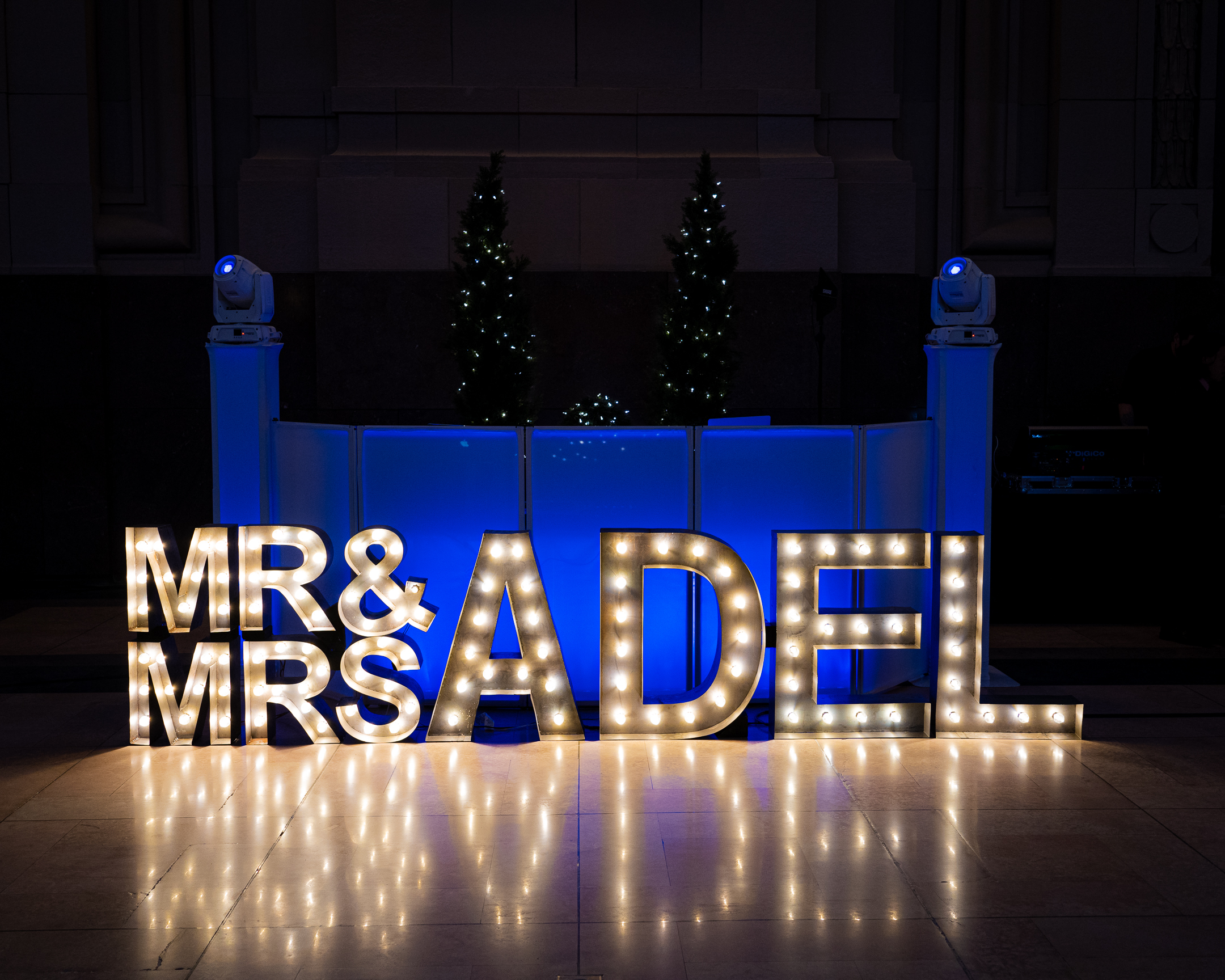 We use a high-quality sound system with subwoofers and speakers to fill your wedding venue with your soundtrack for the night.
Our lighting systems transform your reception space into a beautiful and colorful space to elevate the look of the room.
We also have additional lighting packages that can visually enhance your wedding venue for dancing as well as photography and video.
Here are a few venues we've worked with