Planning your wedding timeline and creating a schedule of events.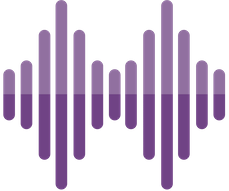 There isn't necessarily a "typical" wedding timeline, and that's because these events are anything but typical. Everyone wants something different, but sometimes it helps to have a starting point.
Check out our sample timelines and think about how you want your own evening to look. Consider how long you want your night to be, and what special touches you'd add. We'll help you build your final schedule and keep the evening moving with cues and announcements.
Five Hour Reception With Seated Dinner
6:00 p.m. Guests arrive at the reception area for cocktail hour
6:45 p.m. Guests are asked to find seats
7:00 p.m. The DJ introduces the bridal party, and the newlyweds make their grand entrance
7:15 p.m. Welcome speech and blessing
7:30 p.m. Dinner is served
8:00 p.m. Toasts are made
8:15 p.m. The newlyweds cut the cake
8:20 p.m. First dance and dances with parents begin
8:30 p.m. DJ opens the dance floor
9:00 p.m. Bouquet/Garter Toss
10:30 p.m. Last call
10:55 p.m. The last dance and send off
11:00 p.m. Break down and clean up
7:00 p.m. Guests arrive
7:15 p.m. Bridal party is introduced and the newlyweds make their grand entrance
7:20 p.m. Couple cuts the cake
7:25 p.m. Welcome speech and blessing
7:30 p.m. Hors D'oeuves are passed and food stations open
8:00 p.m. Toasts are made
8:20 p.m. First dance and dances with parents
8:30 p.m. DJ opens the dance floor
10:30 p.m. Last call
10:55 p.m. Last dance and send off
11:00 p.m. Break down and clean up
Epic Evening Ceremony And Party
4:00 p.m. Ceremony Processional music begins
4:30 p.m. Ceremony begins
5:00 p.m. Guests move to the reception area/cocktails are served
5:50 p.m. Guests find seats
6:00 p.m. Wedding party is introduced
6:05 p.m. Welcome speech and blessing
6:15 p.m. Dinner is served
7:00 p.m. Toasts are made
7:15 p.m. Couple cuts the cake
7:20 p.m. First dance and dances with parents begin
7:30 p.m. DJ opens the dance floor
9:00 p.m. Bouquet/Garter Toss
10:30 p.m. Last call
10:55 p.m. Last dance and send off
11:00 p.m. Break down and clean up