Hear from the clients we got to party with.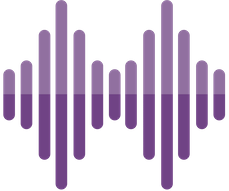 IF YOU LIKE TO PARTY…
And want your wedding to be an absolute party…. Keep reading this review and thank me later!! DJ Franco/Show Me Sound was recommended to me by a friend and THANK GOD. From start to finish, Franco was absolutely professional and ONE OF THE BEST DJ's/vendors to work with. Extremely enthusiastic, thorough with details before the wedding and during, a great microphone voice/hype man with the intros and order of events, and his playlist/mixing abilities is UNTOUCHABLE. AGAIN, his music is a straight up party. For me, I know I could have hired any DJ and they could have played music, song after song, with some speakers and a playlist…this is NOT Franco! He brings an AMAZING sound system, light show, booth setup (clean/white aesthetic) and actually mixes from song to song. Everything is perfectly timed and guests physically could not leave the dance floor in fear of missing out on what was next!! I mean, that's best case scenario in my book as a bride! I have never seen so many people on their feet dancing and jumping around. It was incredible! He can help navigate song requests from your guests (or play gatekeeper if you'd rather not take requests) and he will let you structure the songs from start to finish, if you'd like. The best part about him, he reads the room and knows what gets people dancing! HIGHLY RECOMMEND!!! He is not just your "wedding DJ".. simply THE BEST DJ! Check out DJ Franco on socials too. Cheers!
Brittany

From start to finish, our experience with Franco was excellent. His professionalism, attention to detail, and responsiveness throughout the process was incredible. Prior to our wedding, Franco willingly offered several meetings to ensure he had everything needed to execute our vision of the perfect wedding experience. The night of, he knocked it out of the park. All of our guests continue to rave about the music and how fun the dance floor was all night. We would HIGHLY recommend Franco to anyone. Thanks for helping make it a memorable evening Franco!
Ryan

Booking DJ Franco through Show-me Sound was such a blessing. He was so responsive and made sure to go through every detail to make the day special. We had a very diverse crowd to please at our wedding and he found a way to hit every genre. He played Arabic music, classic wedding songs, house music, and pop songs that had everyone singing along. Weddings are hectic, people are demanding, but he could feel the vibe of the room and made sure everyone was dancing all night long. He's also so kind and the type of person you want to be around on your wedding day. Usually people are ready to leave a wedding by 11, but thanks to DJ Franco, the entire crown was chanting "one more song"…something I've never seen at a wedding. All in all he knows how to throw a party, he's accommodating, kind, and booking him was one of the best decisions we made!
Sainy

Show Me Sound was extremely professional, responsive, and a pleasure to work with. Franco and his team are some of the best in St. Louis. You cannot go wrong utilizing them for your event. We had our wedding at Good News Brewery in Defiance and Franco was quick to put a plan into place to make sure our evening went off without a hitch. He put the extra time and effort in to getting to know us and creating a well crafted evening. Would 10/10 recommend him and his staff for any event.
Tyler

Franco and his team are unmatched at their profession. Franco makes it easy from the start with booking and then just keeps getting better. He is professional, kind, and an amazing DJ! He kept the wedding night stress free, fun, and flowing! The best part is that you get to know him before and know exactly who is showing up to your wedding. Not the mention his set up is beautiful and easy on the eyes. If you're looking for a DJ for your wedding, look no further and book RIGHT now while you have the chance!
Savannah
Reviews On Our Partner Sites