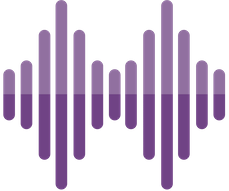 We live and breathe music, always staying on top of the trends and leaving one finger on the industry's pulse. You can count on us to spin top tracks to keep the dance floor full, because no one ever said, I had so much fun sitting the night away. And even though we love to have a good time, professionalism is one of our core values. We pride ourselves on our ability to enhance large scale events of all types.
If it's your day, then you want things to go your way, right? It's our job to make sure the entertainment is enjoyable for everyone—so you don't have to give it a second thought. Whether we're hired as your wedding DJ, or entertaining guests at your corporate event, we'll ensure everyone is having a great time.
We'll schedule a planning session before your wedding or private event to cover all of the details. At this time, we'll review your timeline, activities, and announcements along with any other requests. Your wedding or private event is special, and we like helping you make it unique.
You don't want your wedding or private event to be cheesy. It's supposed to be unforgettable. We have a no awkwardness policy, and our DJs know when to put the mic down. Your DJ entertainment will not come at the expense of your guests. You're welcome.